May 1, 2022 – International Workers' Day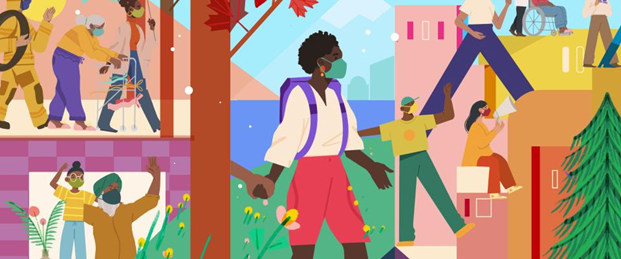 Each year, millions of workers across the globe celebrate May 1st, International Workers' Day (May Day) as their Labour Day. For more than a century, this is a day to recognize and celebrate the achievements of the labour movement.
The day was proclaimed in 1889 in recognition of workers' collective action for the eight-hour workday. Though the eight-hour workday was not adopted for many years, this marked the beginning of that movement.
The Joint Learning Program is a partnership between the unions and management. Its mandate is to foster understanding, respect and cooperation between the parties. All aspects of the Program model a collaborative approach to building a healthy and safe workplace for all federal public-service employees.
To all workers, we celebrate and pay tribute to the sacrifices you make and the flexibility you demonstrate for the good of all, especially in the context of the pandemic.
Graphic courtesy of the Public Service Alliance of Canada