JLP's new Virtual Orientation Sessions a Success
The Joint Learning Program held three virtual orientation sessions in the months of May and June, and now proudly welcomes 43 new facilitators from across the country!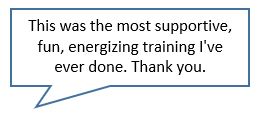 Adapted from the week-long face-to-face JLP Facilitators' Orientation Session, the Virtual Orientations Sessions were held over two weeks, every other day. Despite the virtual setting, each session was a rich and rewarding experience and the feedback from participants confirms this.
As with face-to-face orientation sessions, participants learned about the JLP's experiential approach to adult learning, group dynamics and how to prepare to deliver a workshop or guided discussion. Participants were introduced to the latest JLP product, the virtual guided discussion entitled Anti-Racism: Let's Talk!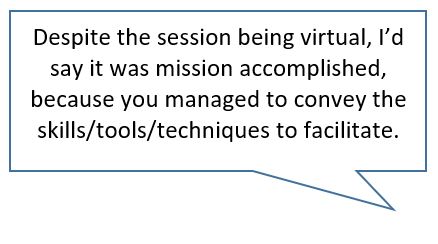 Session one (in English) ran from May 3 – 13. This session was facilitated by JLP Program Officer Rachel Besharah and Regional Field Coordinator (RFC) Aaron Billesberger, and moderated by Désirée Yaxley, the Program Delivery Administrator. The 14 participants hailed from the BC-Yukon and Prairies-Northwest Territories regions.
Session two (in French) ran May 17 – 27, and had 13 participants from Québec, the National Capital region and the Atlantic region. This session was facilitated by JLP Consultant Johanne Labine and Andrée Damphousse, RFC and moderated by Deirdre Brown, the JLP's Communications, Promotion and Engagement Officer.TheJune session (in English) saw 16 participants learning and growing together. Participants from the Ontario-Nunavut region, the National Capital region and the Prairies-Northwest Territories region were guided through the session by Rachel Besharah, Johanne Labine and Aaron Billesberger with Désirée Yaxley moderating.
Many new facilitators are already facilitating guided discussions in the Empowering Conversations series. The JLP is proud to welcome them aboard!
Session One May 3 – 13: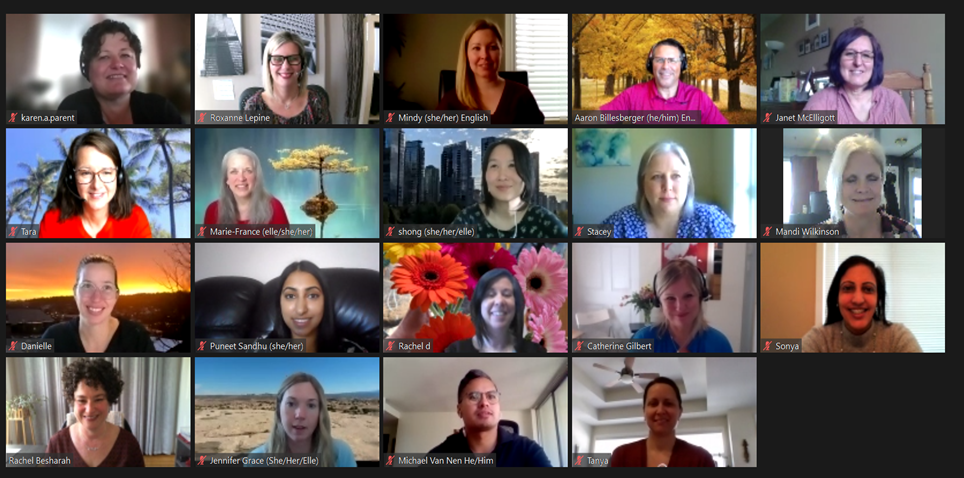 From upper left: Karine Parent; Roxanne Lepine; Mindy Mackie; Aaron Billesberger; Janet McElligot; Tara Schmitt; Marie-France Lapierre; Shong Chow; Stacey Brownsword; Mandi Wilkinson; Danielle McLaughlin; Puneet Sandhu; Rachel d'Eschambault; Catherine Gilbert; Sonya Sunger; Rachel Besharah; Jennifer Grace; Michael Van Nen; Tanya Figgitt.
Session Two May 17 – 27: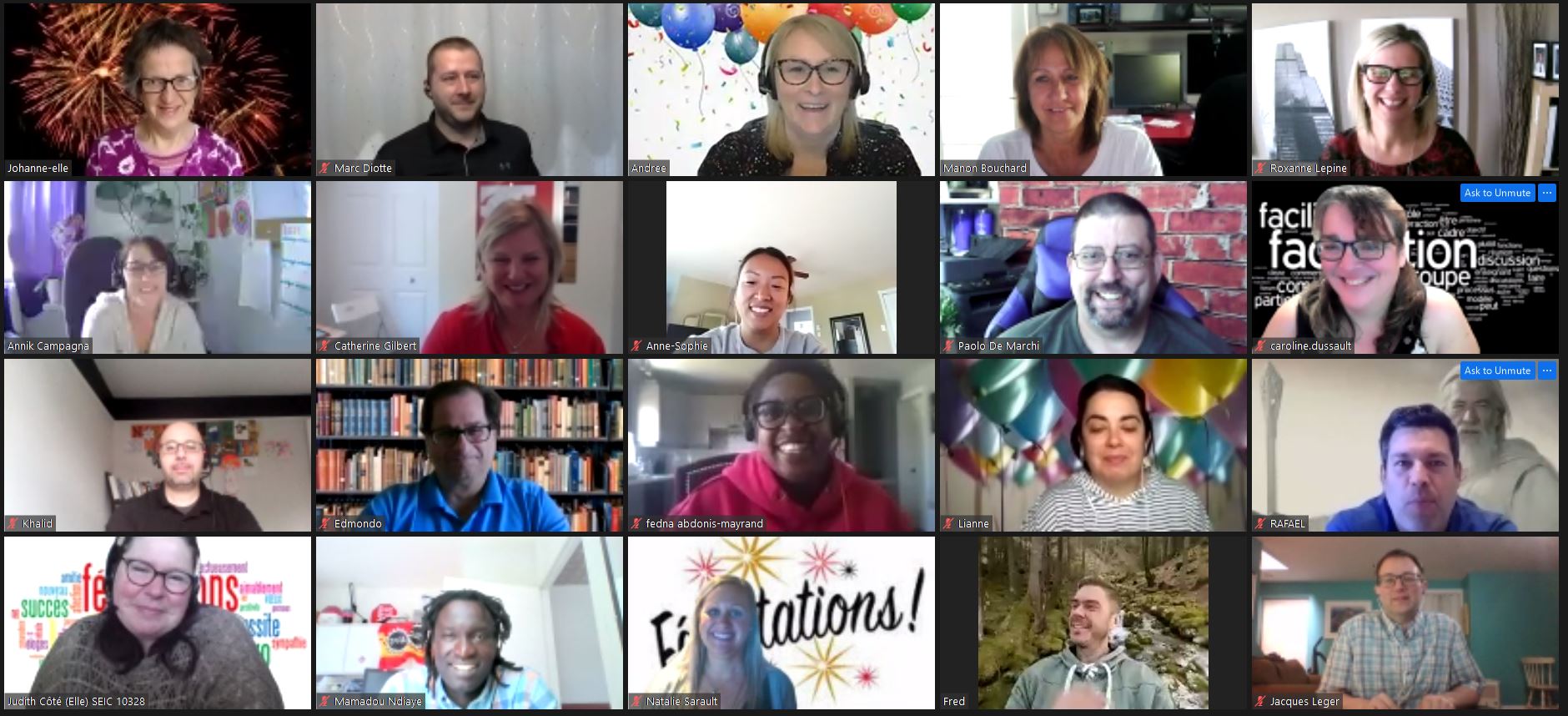 From upper left: Johanne Labine; Marc Diotte; Andrée Damphousse; Manon Bouchard; Roxanne Lépine; Annik Campagna; Catherine Gilbert; Anne-Sophie Dessureault; Paolo De Marchi; Caroline Dussault; Khalid Massad; Edmondo Verrido; Fedna Abdonis-Mayrand; Lianne Vincelli; Rafael Salazar; Judith Côté; Mamadou Ndiaye; Natalie Sarault; Fred Rollin.
Session Three May 31 – June 10: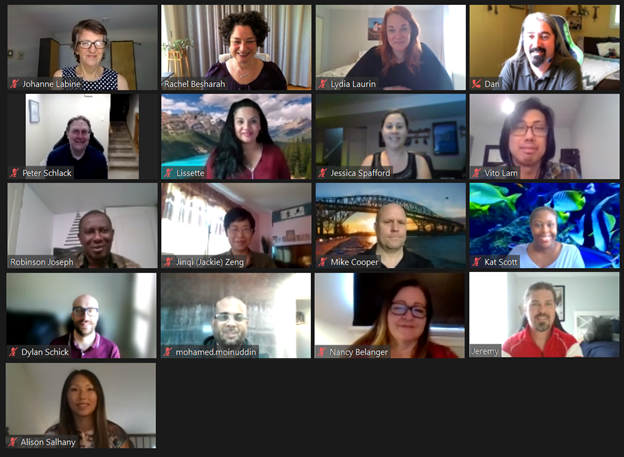 From upper left: Johanne Labine; Rachel Besharah; Lydia Laurin; Dan Ducharme; Peter Schlack; Lissette Serrano; Jessica Spafford; Vito Lam; Robinson Joseph; Jin Qi (Jackie) Zeng; Michael Cooper; Kathleen Scott; Farzia (Rini) Tapadar; Dylan Schick; Mohamed Moinuddin; Nancy Belanger; Jeremy Dumont; Alison Salhany