JLP at the PSAC Atlantic HSE Conference
The JLP-Atlantic Regional Field Coordinators (RFC) Wanda Thomas and Marc Diotte hosted a kiosk at the 2019 PSAC Atlantic Regional Health, Safety & Environment Conference held in Moncton, N.B. on June 7th 2019.
Promoting the new JLP workshop, Preventing Harassment and Violence in the Workplace (PHVW) was timely as the focus of the conference was on the adoption of Bill C-65 and its many legal developments.
Conference participants showed great interest in bringing PHVW workshops to their workplaces as well as the prospect of becoming JLP facilitators.
RFCs were delighted to be visited by PSAC National President, Chris Aylward and National Executive Vice-President, Magali Picard as they concluded their cross-county mobilization tour.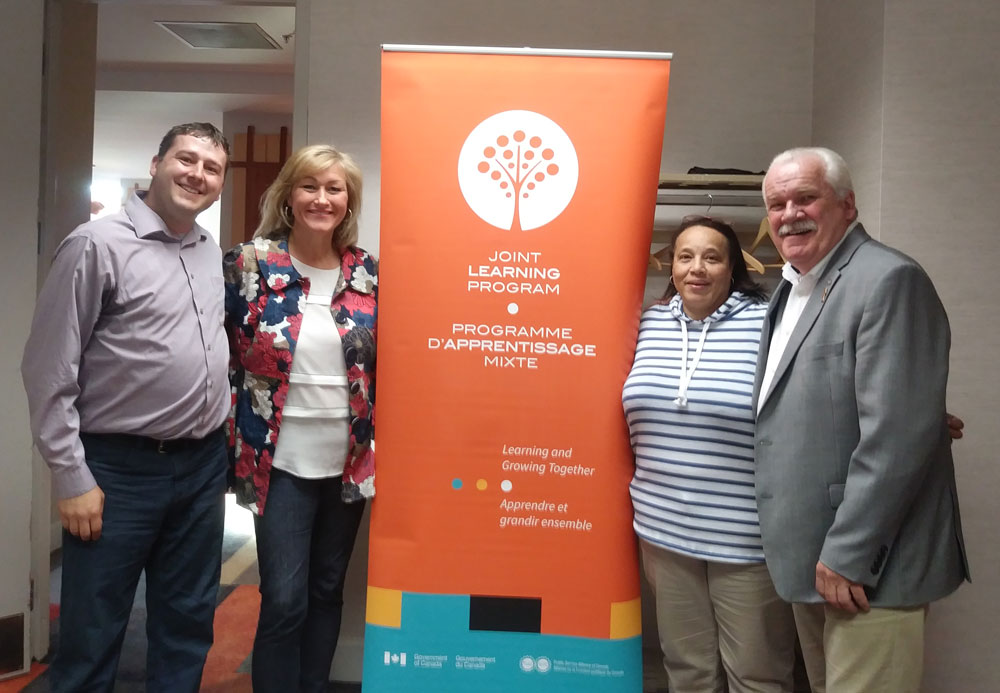 Marc Diotte, Magali Picard, Wanda Thomas, Chris Aylward